Sometimes we suffer from a slow internet connection instead of having a high-speed data plan. In terms of browsing the net or downloading/uploading any file, if everything works fine then there is no problem.
But, if the internet connection is slow even after you pay for a good speed net connection then really it's a serious matter. Waiting an ungodly amount of time for a web page to load or a file to download can be very frustrating.
How To Increase The Internet Speed Of Your Windows 8/10 Device
In this article, we will show you some easy ways to improve the internet speed of your Windows device. Let's take a look.
Test Current Internet Speed Of Your PC:
First of all you should test your internet speed. You can check your current internet speed of your PC by using the site- https://www.speedtest.net/. Click on 'Begin Test'.
Here you can see the status of your current download and upload speed. This will tell you how much you are getting from your internet connection plan. You can compare this to the speed you paid for and see if falls below what you were promised by your Internet Service Provider.
[adinserter block="10″]
Optimize Your PC:
Now you know your current internet speed you can begin optimizing your computer for faster connection. The first thing you need to do is to optimize your PC. To do this follow the steps below:
Close all the unnecessary running programs
Scan your computer with antivirus software. This will remove all the malware, spyware, viruses.
Also, you can consider using a PC tune-up software like PC Tune-up Utilities or C-cleaner, etc to speed up PC.
Run An Antivirus Software Regularly:
In addition to the above point, it is advisable to scan your system regularly. That'll help you to detect viruses and malware so that you can remove them from your system.
 Clean up the cache of your browser:
Cleaning caches also increase internet speed. Caches store the info of every site you visit. This allows the site to load quicker the next time you visit it. However, this can slow down your connection when your cache file reaches a large size so it's better to clear your cache after a certain period.
To do this open any browser and just press "Ctrl + Shift + Del" buttons. You will be shown a window to clear your browser's cache. Select the necessary options along with clear cache option, and then click on "Clear browsing Data.
Clear Temporary Data of Your PC: 
Clearing temporary files also help speeds up your PC and sometimes increases internet speed also. To do this follow the steps below;
Tap the Windows Button And R Key on keyboard or type Run in the search box.
Type %temp% in run box.
Click Enter
Your Temp window should now be open.
Delete the files in the temp window.
[adinserter block="10″]
Change The Bandwidth Speed:
Changing the speed of the bandwidth to '0' (zero) can also increase your internet connection speed. Follow the steps below to do this:
Tap the Windows Button And R Key on keyboard or type Run in the search box.
Type msc and hit the Enter button. This will open Local Group Policy Editor.
Now, you have to double click on "Network". You will find it under Computer Configuration >> Administrative Templates.
A list will open and there you will find "QoS Packet Scheduler". Now double click on it.
Now, you have to double click on "Limit Reservable Bandwidth" and it will open another window.
You will be able to see the default value under the Limit Reservable Bandwidth Window. Now you need to click on the 'Enable' radio button.
In the "Bandwidth Limit" box you will find that the default value is 20%. Bring it down to "0" (zero). To apply the changes click on "Apply" and then "OK". Now close the window and restart your computer.
This method will increase your internet speed by 20%.
Improve Speed of Your Browser:
Internet speed can also be increased by optimizing the browsing capabilities of your browser. Follow the steps below:
For Google Chrome:
Enable data saver extension.
For more information on data saver extension Link
Firefox:
Clear browsing data.
Disable unnecessary extensions and plugins.
Internet Explorer:
Tap the Windows Button And R Key on keyboard or type Run in the search box.
Type cmd and click enter.
Right-click on cmd.
Select run as administrator.
CMD window in open.
Type below command in cmd.
Type regsvr32 actxprxy and press Enter.
This step increases the speed of Internet Explorer by 10%.
[adinserter block="11″]
Improve Internet Speed with Registry Editor:
Follow the steps below to increase your internet speed with the registry editor. NB: Editing the Registry could lead to should only be done under dire circumstances, remember to make a backup of your registry before making any changes to it.
Tap the Windows Button And R Key on keyboard or type Run in the search box.
Type'regedit' and hit enter.
Expand the computer folder on the left side of the registry editor window.
Expand HKEY_LOCAL_MACHINE
Expand SYSTEM
Expand CurrentControlSet
Expand Services
Expand Tcpip
Click on ServiceProvider
Set the below values on registry files on the right side of the registry editor window.
Click on DnsPriority and type 7 in value data and click OK.
Click on HostsPriority and type 6 in value data and click OK.
Click on LocalPriority and type 5 in value data and click OK.
Click on NetbtPriority and type 8 in value data and click OK.
Move to Different WiFi Channel:
When a lot of people are connected to the same WiFi channel then you're more likely to experience a slower internet connection as the channel becomes too noisy.
To avoid this, make sure to move to the channel which is not being used by a lot of people. This would increase the bandwidth and you will experience the increase in your speed of internet connection.
Turning Your Modem ON and OFF:
Sometimes internet speed may be increased by turning your modem OFF and ON once. [adinserter block="4″]You can simply unplugged and re-plug the modem or by using the On/Off button to "Disconnect" and "Connect".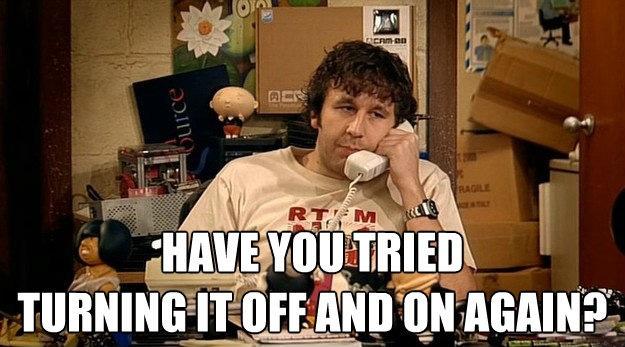 Replace Your Old Router with A New One:
If your router becomes old then there is a possibility to drop in the speed of the internet. Good thing is to replace it with the new one. Always place your router close to your computer.
These are the best possible ways to increase the internet speed connection of your windows 10/8.1/8 computers. I hope you will experience a better internet speed after following these methods.